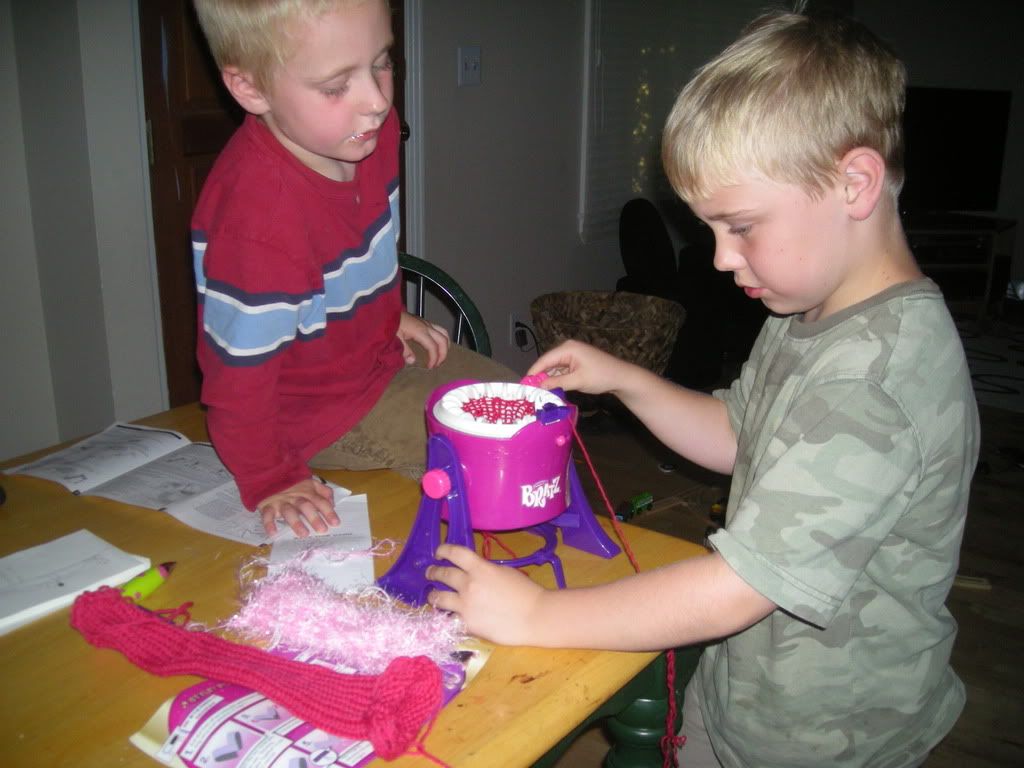 This is a fun scarf for children and adults alike. You can knit it by hand, but it is more fun if you use a child's knitting machine. You can take all one yarn, or use different yarns as I and my kids did, and stitch them together.
Materials:
1 skein worsted weight yarn (about 200 yards) or mixed yarns
tapestry needle
kids' plastic knitting machine, or size 8 double pointed needles.
If you are using a knitting machine, follow the instructions to create a tube of either as long as you'd like your scarf, or as long as the tube goes without getting too holey or messed up as knitting machines are wont to create :)
If you are using the knitting needles, cast on 30 stitches and join into a round. Knit all stitches until you are tired of that yarn, or when you feel like casting off.
Make enough tubes, or a long enough tube to make a 3-6 foot scarf.
If you are creating one long tube, use the tapestry needle to weave in ends, and sew the ends closed.
If you are creating different sized tubes like I did, weave in ends on each tube, and sew the ends closed. Then sew the tubes together end to end to create your scarf.
Remember, kids love to help with the knitting machine, so this is a good project for parents/aunts/uncles/grandparents/friends, etc and kids to work together!